Uncle, Auntie, Mate, 나는?

5 Dec 2018 - 8 Dec 2018
Sam Merrifield Library, Australia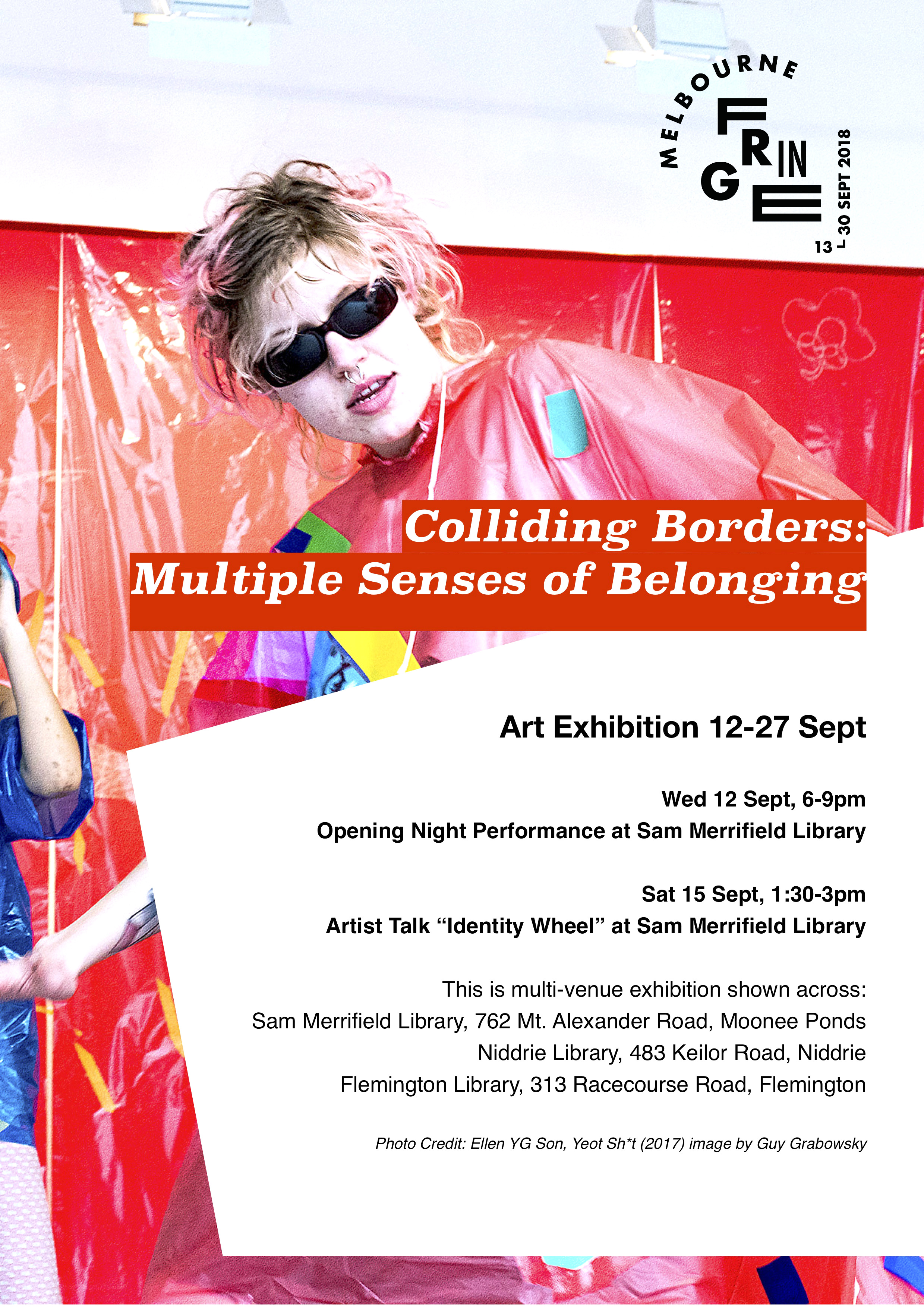 Uncle, Auntie, Mate, 나는?
(2018) explores Son's identity as 'culture unspecified' that ponders between Australian, Korean and Singaporean cultures and communites. The act of scratching and sewing on cellophanes are Son's method of inscribing, erasing, layering and censoring the borderlines of these unique cultures that often do not intersect with one another. Son engages her different cultural memories and experiences by forming sentences that involve fragments of phonetically translated Korean words, Australian and Singaporean slangs. The texts and images make up series of delicate cellophane banners that act as Son's coloured lenses that allows her to restlessly question her identity and to look out for new cultures that she hasn't yet explored. Audience are encouraged to read out these texts to explore Son's extraterritorial sense of belonging within the unspecified zones of these cultures.
-------------
Uncle, Auntie, Mate, 나는? (2018)
was part of a group exhibition, "Coliding Borders: Multiple Senses of Belonging", curated by Kelly Yoon as part of Fringe Festival 2018:
Exploring sociocultural diversity in identities to find a true personal sense of self

In this multimedia exhibition, artists explore the sociocultural diversity in identities on their journey to find a true sense of self as 21st century global citizen. Identities like nationality or ethnicity are instantly given or assigned to a person at birth. However, identities form beyond these traditional definitions as individuals grow and develop a sense of belonging to multiple cultures and communities. The exhibition extends the new narratives of social, cultural and sexual diversity across the three venues: Sam Merrifield Library, Niddrie Library, and Flemington Library. The artists are challenged to work within community spaces outside the white-cube gallery, and to directly interact with the audiences.
Exhibiting artists: Ellen YG Son, Anna Dunnill, Marcela Escudero, Ashely Perry, Anna Dunnill, Yumemi Hirarki, Chaohui Xie, Kelly Yoon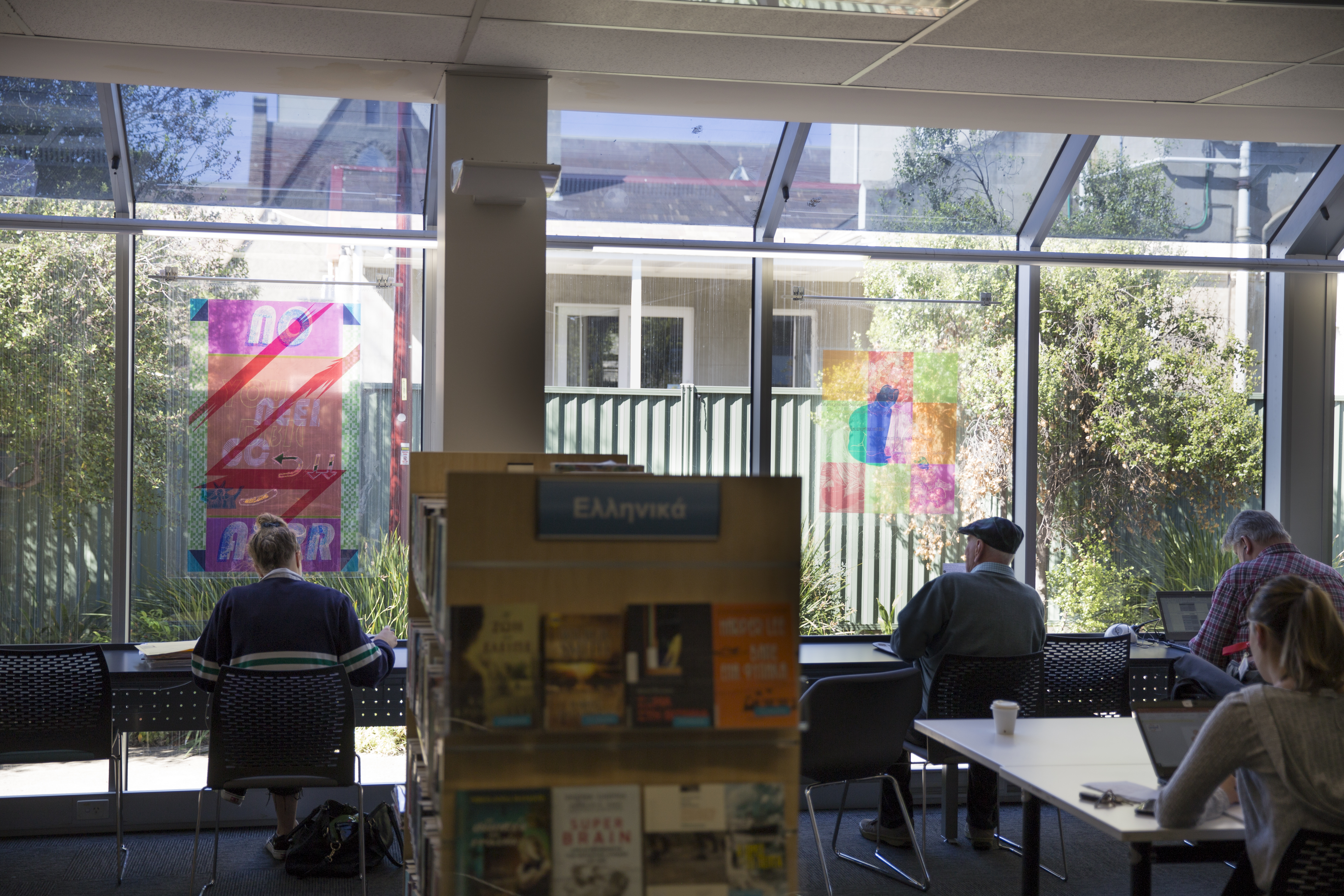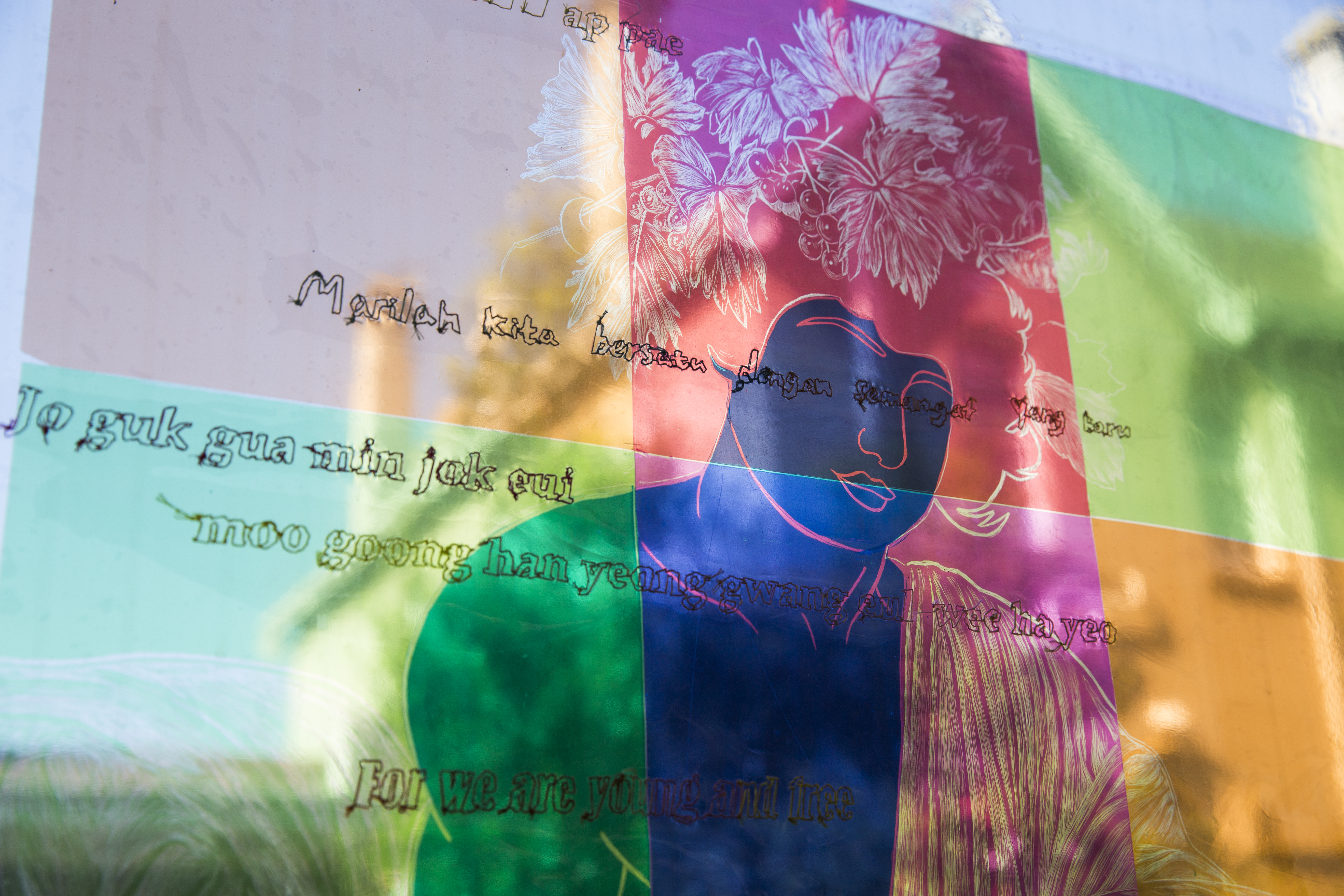 Photo credit: Recreate
I acknowledge that I live and workn the unceded land of Wurundjeri and Boon Wurrung peoples. I pay my respects to Elders past, present, and emerging.